Julian Assange is holed up in Ecuador's embassy in London, which is basically equivalent to being under house arrest, making Ecuador's granting of asylum somewhat moot. Usually in these situations, embassy staff will hustle the asylum seeker out in a diplomatic car, but the Ecuadorian embassy doesn't have on-grounds parking, so those few feet of British-jurisdiction sidewalk between the embassy door and the street are causing him much consternation. How might he leave the embassy grounds?
1) Stick diplomatic plates on one of these bad boys and have him step into its cab from a balcony or roof.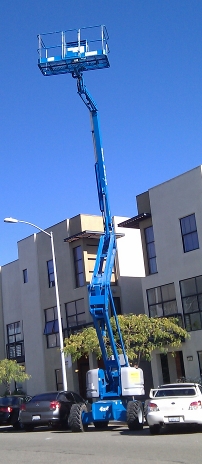 2) In Europe, fugitive rapists get to walk free if they're famous filmmakers. Assange is already famous, so all he has to do is make a movie, and he can be confident the court will reverse itself on extraditing him.
3) A bunch of helium balloons will lift a lawn chair and occupant, so he can wait for a strong wind blowing to the southeast and float away to France.
I'm confident this advice will help Assange achieve his freedom!